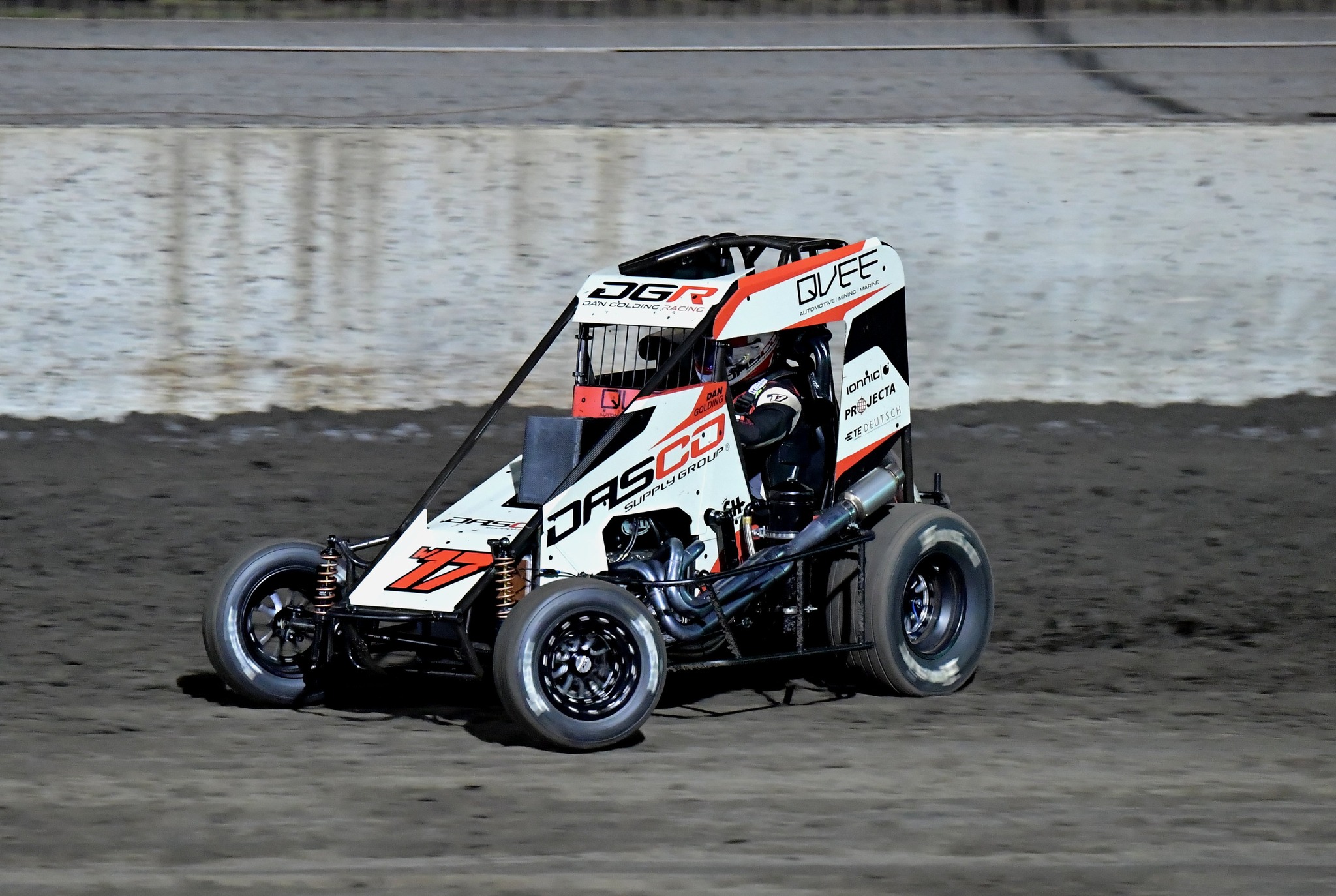 This weekend will see the 2022/23 season finally get underway and the Speedcars are certainly going to do it in spectacular fashion, with fifteen cars nominated for the Powerpalooza VI event at the Perth Motorplex.
All the big guns will be back in the field, with Tom Payet, Daniel Harding, Daniel Golding, Kaiden Manders and Keenan Fleming, who shared fifteen of the sixteen feature race wins between them in the 2021/22 season, ready to fire.
These five drivers set the standard in Speedcars last season, even Harding despite his rookie status, and it can be expected that all five will be in contention for the win come main event time on Saturday night. Harding and Golding will hit the track together for the first time in the DASCO team cars, while Payet and Manders will be hoping to impress their own car owners, with Fleming also hoping to make his family-owned team proud with a strong result first up.
Of course, as always there will be plenty of drivers keen to make their own impact, with names like Rob Golding, Beau Doyle and Vaughan Manders coming close on a number of occasions to cracking that elusive win. All three teams have done a lot of work in the off season to get their cars ready and the opening night showdown will be a great test for them ahead of another big season.
Brothers Joel and Patrick, of the famous Watson family, will kickstart their season campaigns, with the duo on track together for the first time, while Lee Redmond is looking forward to beginning the season on a strong note as he looks to contest his first full season in a number of years.
Other drivers including Matt Watkins, Lee Austen, Cory Smith and Ross Heywood are all also in the field and who knows what will happen for them if a little bit of luck goes their way! Make sure you are at the Perth Motorplex this Saturday night for Powerpalooza VI!
Release by DTN Media. Pics Courtesy Peter Roebuck.
Official Nominations – 15 2 Ross Heywood 4 Kaiden Manders 7 Tom Payet 15 Rob Golding 17 Daniel Harding 26 Keenan Fleming 51 Beau Doyle 52 Lee Redmond 57 Vaughan Manders
71 Daniel Golding 75 Joel Watson 76 Patrick Watson 88 Matt Watkins 89 Cory Smith 95 Lee Austen