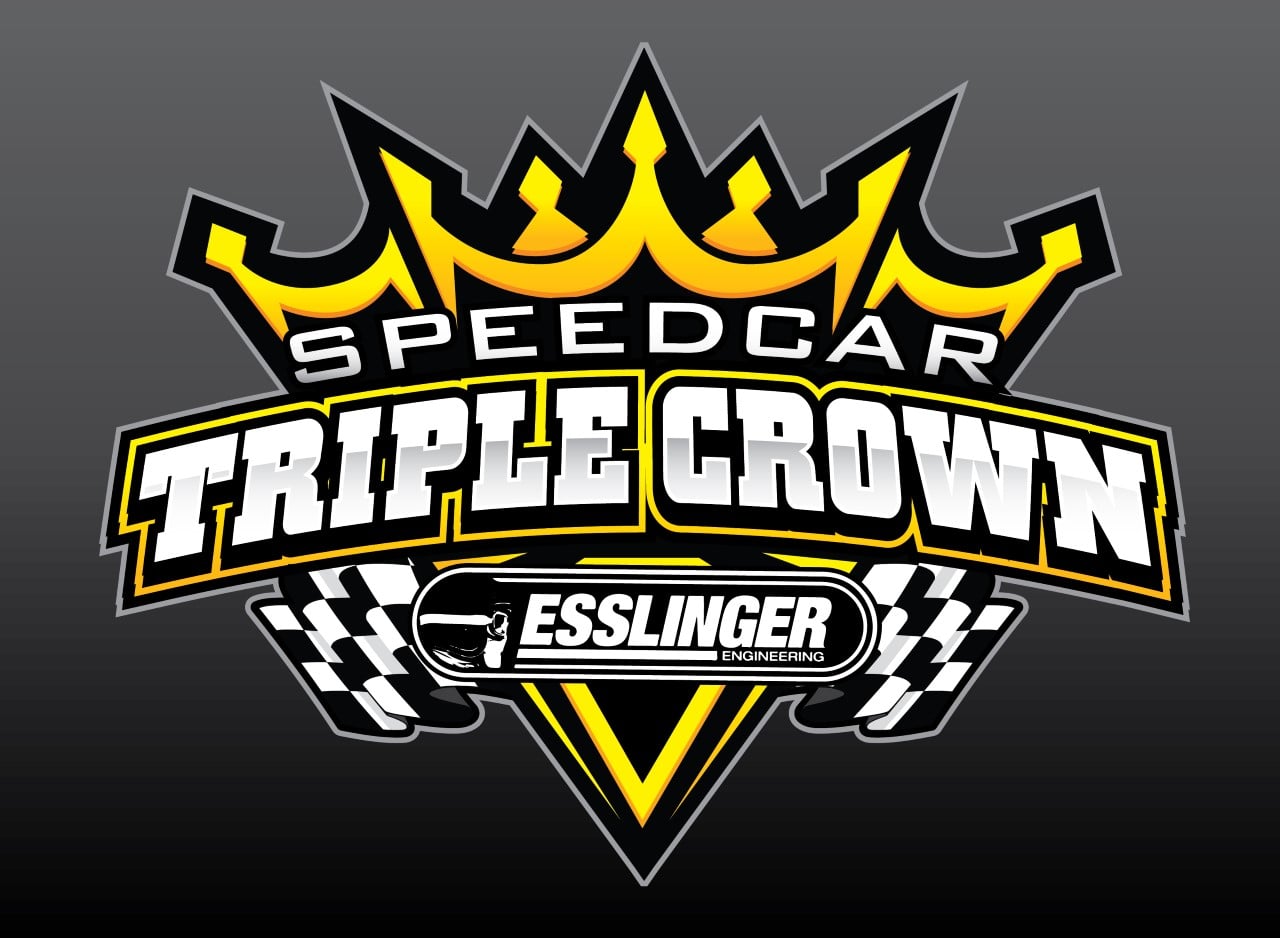 Last year saw WASDA introduce a new concept for the Speedcars, with the announcement of the Triple Crown Series, held right through the middle of the season.
Such was the success of these three shows, that we are doing it all again, and in even better news, Bill Buckley and the team at Esslinger Engineering have again thrown their support behind the concept!
For the past 27 years Esslinger Engineering has produced race and championship winning Speedcar engines. Over the past two decades, Esslinger engines have won more Speedcar and Midget races around the world than any other engine manufacturer.
These amazing Esslinger engines have powered teams to Australian Titles, WASDA Championships, USAC Championships, Chili Bowl and POWRi Championships, and numerous race wins right here in our own backyard at the Perth Motorplex, including the 2019 50 lap John Day Classic event winners, Michael Pickens and Graham Jones Racing.
Esslinger engines have powered drivers like Bryan Clauson, Jason Leffler, Current NASCAR Champion Kyle Larson, Hayden Williams, Michael Kendall, and even local standout Speedcar turned Sprintcar racer Dayne Kingshott.
In addition to Speedcar engines, Esslinger also provides engines and parts for Ford Ecoboost, Ford Duratec, Audi & Lamborghini 5.2L V10's, as well as turbocharged engines for drag racing, road racing, and even high-powered street cars!
For more information, check out Esslinger's website at www.esslingeracing.com
As was the case last year, the three round series will be held as part of the already existing calendar of shows at the Perth Motorplex: Round One to be on the 26th of December as part of the Boxing Day Bonanza event, Round Two to be the 2nd of January, doubling as the 50th annual New Year Speedcar Derby and the series finale to be held on the 21st of January!
Each of the feature races across this series will be $2000 to win, except for the finale which will increase to $3000, while there are plenty of other incentives and sponsors to be announced in coming days.
Points will again be awarded on feature races only, utilizing the same points system that the Perth Motorplex currently uses.
December and January are quite simply going to be huge once again for Speedcars in WA – The John Day Speedcar Classic on the 3rd of December is approaching very quickly, and as soon as that is done, focus will shift to the huge Esslinger Engineering Speedcar Triple Crown!
We can't wait!
Release by DTN Media.