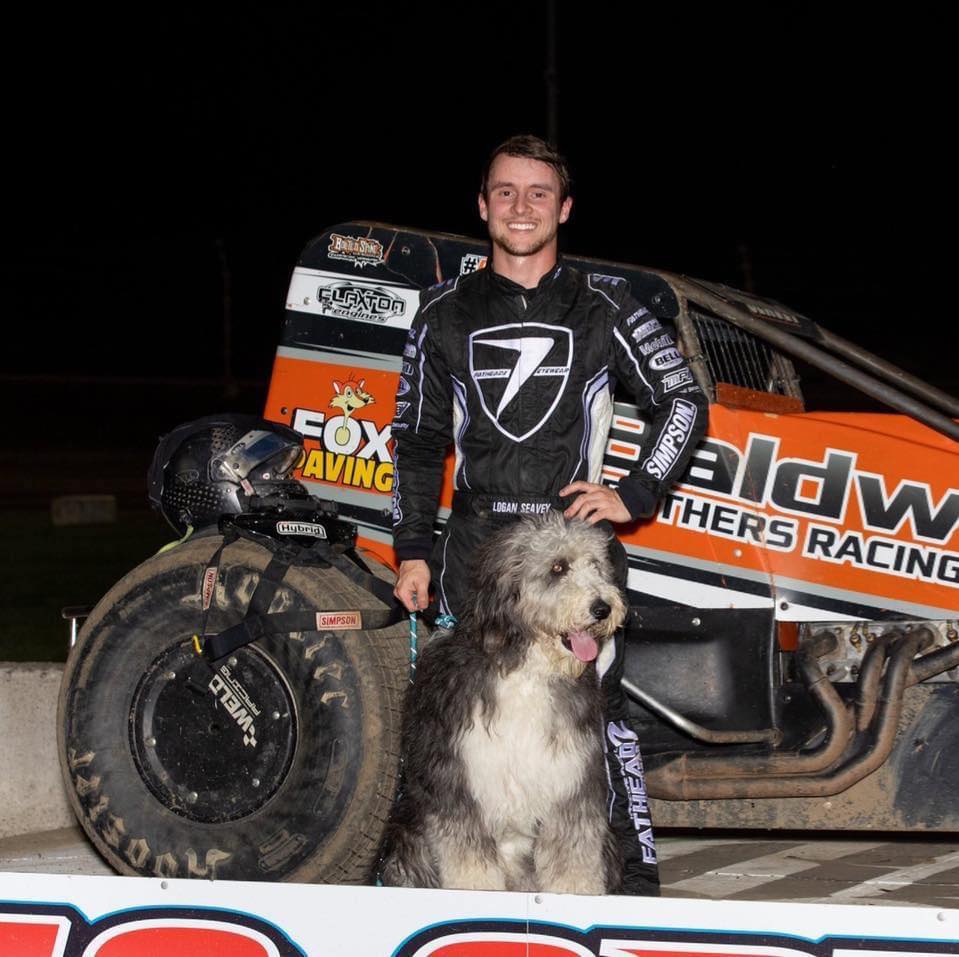 The John Day Speedcar Classic is one of the biggest events for Speedcar racing in Western Australia, and Travis White quite simple loves being part of the event.
In years previous he has competed in the event, or even fielded a competitive car for a number of American drivers across the journey (and a number of events) including Casey Shuman Jason McDougal and Justin Grant.
This year he looked to do the same, but with regular driver McDougal unable to make the trip, White had to put his thinking cap on and with the assistance of both McDougal and Grant, it would appear that they have found a more than suitable replacement!!
This year, the Travis White Racing team are pleased to announce that regular USAC competitor Logan Seavey will be heading down under to campaign the teams #38x Spike Chassis, powered by a brand new SR11X, in the Classic event.
Twenty five year old Seavey was raised in Sutter, California, but now hails from Indiana and has had plenty of success, including winning the Four Crowns at Eldora, the POWRi National Midget Championship, and the USAC National Midget Championship.
He recently became one of just five drivers in history to win three consecutive dirt races in USAC, was second in the Silver Crown points this season and has piloted cars for some incredible car owners and teams including Keith Kunz Motorsport, Dwight Chaney and Abacus Racing
In the lead up to the Classic race here in Perth, he will race ten nights in four weeks, meaning that by the time he gets to Australia, and after a few practice laps here, he will be well and truly warmed up for the event!
Team owner Travis White has been working hard to prepare the cars as he once again steps back to crew chief duties.
"The 38 will be ready as a spare car for him and I'll be crew chiefing," says Travis. "I have always had a great time working on the car and with a daughter to consider these days I probably haven't got the killer driving instinct thats required to be at the top level these days!"
"I'm the first to admit these days that my little girl pops into my mind before making decisions on the racetrack and I stop more to think about the consequences, so now is the time to get these guys out here to race and give us a real shot at claiming another John Day Speedcar Classic"
Indeed, the team would love another win to add to their mantle, having claimed the victory in 2018 with McDougal behind the wheel.
The same combination recorded a DNF the following year while in 2020, with Travis back behind the wheel, they scored a solid fifth place, the second time he had recorded that result after also getting fifth in 2017.
This year the focus is on another win and a whole heap of fun and the team is thrilled to be welcoming yet another world class competitor here to the Perth Motorplex!
Release by DTN Media.
Pics Courtesy Logan Seavey Facebook.