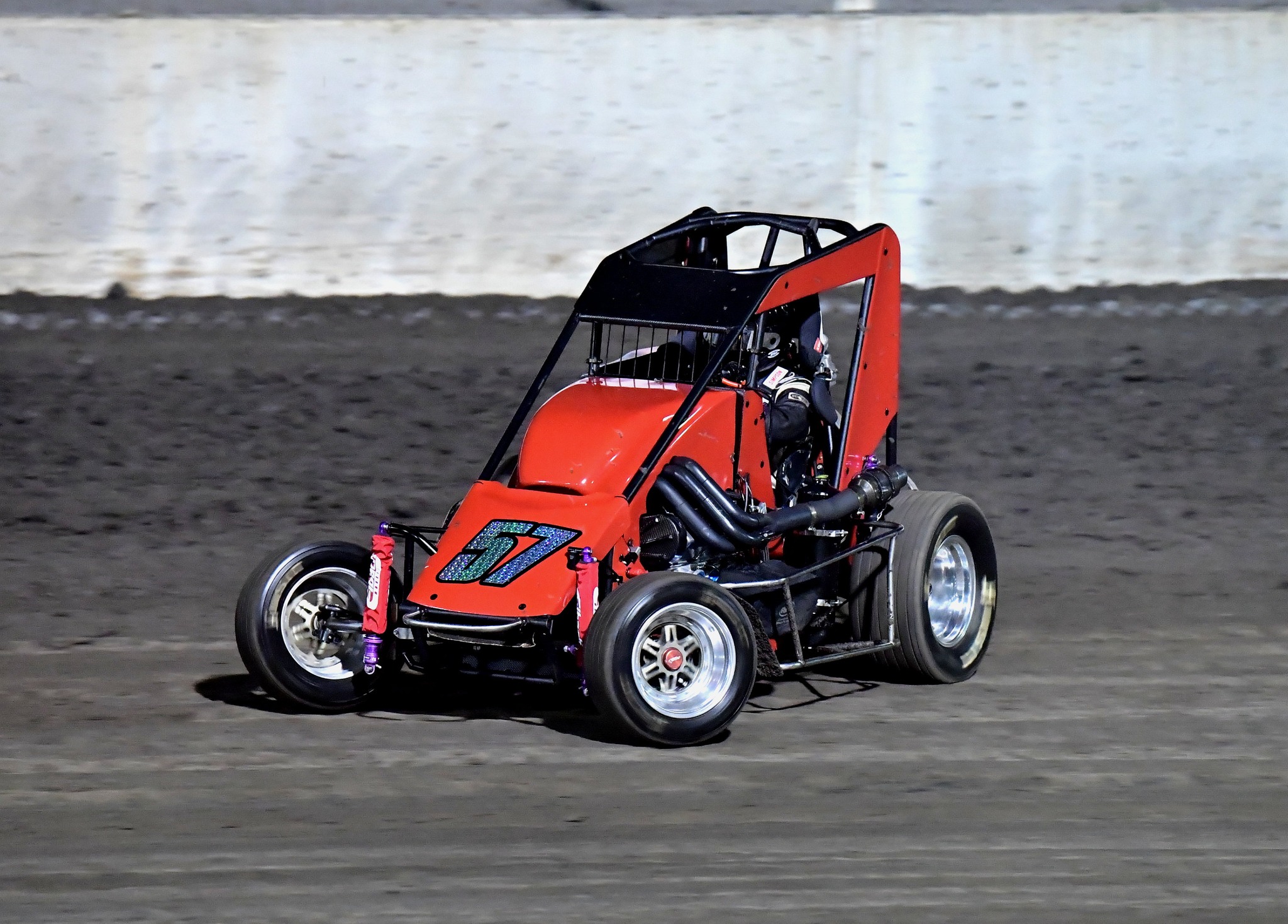 After a long off season, the action is set to begin again for the 2022/23 season later this week at the Perth Motorplex, so in preparation, WASDA thought it was high time to have a quick look at the drivers who will be re-joining the field once again!
Yesterday the rookies for the season were shared, and today that list is added to, with all the regulars back on track.
Names like Ross Heywood, Patrick Watson, Stuart Yates, Russell Taylor, Lee Austen, Lee Redmond and Beau Doyle have all indicated that they will be running the full season, Redmond in a new Bullet by Spike, Stanton car while Doyle has set his sights high on winning the overall championship with two cars being prepped for his season assault.
Tom Payet is back again in the Bennett Motorsports team but will unfortunately miss the Australian Championship due to getting married that weekend, while Cory Smith will be looking for a solid season as he returns in an all-new Murphy car powered by the ex-Bennett Motorsports Toyota engine, as run by Tom last year.
Plenty of the other teams have also upgraded their equipment in the off season, with Matt Watkins upgrading to an Esslinger, Beau Rogers now in the ex-Lee Redmond Spike/Chevy combination, Dan Golding in an all-new Spike/GRD combination and Rob Golding also returning with a new motor and livery, all looking to run the majority of the season.
Gary Mann won the Spike Chassis raffle at last years trophy night, so he has been busy preparing that ready for competition, while Vaughan Manders, after being out of the seat for most of last season, is returning in his own #57 Spike Esslinger combination. This car has been modified to an all-coil car which no one has tried at the Motorplex before, so for tech heads it is definitely one to have a look at in the pits and it already looked quick, having cut some practice laps at the Perth Motorplex recently.
Kaiden Manders is back on board with the Graham Jones Racing team for the full season, and he will be joined by American Alex Bright once again for a couple of shows in December, while there is also a possibility that there may be another driver joining them for the John Day Classic. Travis White is in much the same boat, running the full season and potentially looking at putting an American in the #38 Spike Esslinger for the Classic event.
Keenan Fleming looks to be embarking on one of the most ambitious schedules this season, running the full WA calendar and then planning to have a spare car based over East to run as many shows over there as possible also. His Nitro Hawk #26 machine has also got a refreshed livery, as seen late last season and in Darwin, and after some practice laps last week at the Motorplex, he too is ready to go.
On top of the aforementioned drivers, there are a number of drivers who will be racing this season, but on a limited schedule. These include Nick Rowe who is now based in Carnarvon, Manjimup's Alfonso Guadagnino who is working FIFO and WASDA President Glen Mears, who also works FIFO which affects his ability to race each and every meeting. Mears though will contest the opening showdown this weekend but will be in daughter Taylah's Formula 500 as he continues to wait for engine parts to arrive.
Andrew Charles is currently on the sidelines with his #35 Spike GRD machine as he awaits engine parts, so he is aiming to be back on track just after Christmas, while Tyson Bryden in the #44 machine is in a similar boat. After destroying his engine in Darwin, the team has regrouped and have an exciting new engine package on the way to WA. He will certainly be one to look out for once he returns around mid-season, while there are also hopes that Rookie of the Year Tom Callaghan also returns for a few shows throughout the season.
There are plenty of cars registered for the season, meaning we have all the ingredients for what should be another massive one, and you never know who will show up to race throughout the season… one thing that is for sure though, is that anyone who is good enough to win a feature race in the 2022/23 season will certainly deserve it!
Release by DTN Media.