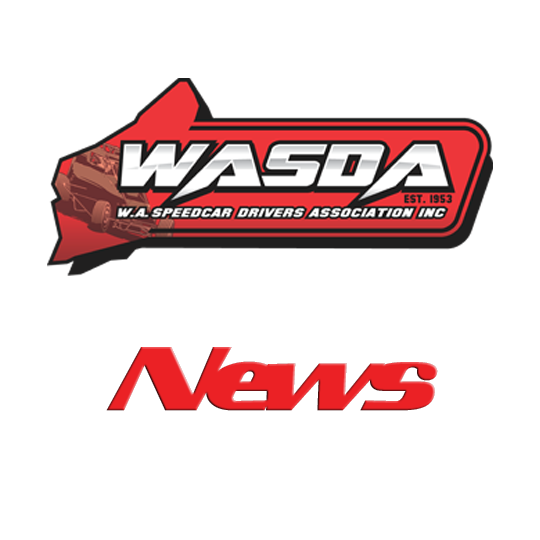 This Saturday night at the Perth Motorplex will see the wild and wingless Speedcars hit the track one last time to round out what has been a huge 2022/23 season!
A strong fourteen car field has nominated for the Grand Final Showdown and although the winner of The Pool Shop Group Perth Motorplex Track Championship has already been decided, the battle is still mathematically raging for second place and beyond!
Coming into the show, Kaiden Manders enjoys a 229-point gap over his nearest rivals, and with only 210 points available at a maximum this Saturday night, even if Manders didn't show up, he will still be the winner. Of course, Manders and the Graham Jones Racing team wont just settle, they are after win number seven here in WA for the season and will be trying their hardest to make that dream a reality.
Beau Doyle is currently holding down second place overall in the Track Championship, with his consistent results (and a best result of fourth which he has achieved twice this season) he will be hoping to maintain that. Returning recently from a trip over East to the Australasian Championships where he proudly represented WA, Doyle is fired up and will be keen for a strong result come feature time this Saturday night.
Behind him in third place overall is Daniel Golding. Despite missing two shows throughout the season, Dan's strong results across the shows, including a feature race win at the last show and the impressive record of finishing on the podium in fifteen of the twenty six races he has contested at the venue so far this season mean he is right in the mix. That being said, the gap to Doyle is ninety six points, so for him to move into second place it would take quite a lot of luck to go his way!
Interestingly, just behind them is the battle for fourth place, with Patrick Watson and Cory Smith tied on points coming into this weekend. Both have had up and down seasons, but recent weeks have seen more solid results, including an impressive podium finish for Patrick recently in the WA Title, so they too could well be contenders this Saturday night.
Vaughan Manders has also been quick throughout the season, nabbing a podium finish at the last show and a fourth place in the WA Title, while Daniel Harding has also claimed three feature race wins and another three podium finishes across the season and is well in contention for another this weekend.
After missing a few meetings across the season for a number of reasons, we welcome back Rob Golding, Nick Rowe and Glen Mears this Saturday night, joining names like Keenan Fleming, Declan Minchin, Aron Sharp and Joel Watson in the field, all seven drivers capable of good results with a bit of luck.
No matter which way you look at it, this Saturday nights Grand Final Showdown is going to be a huge event, so make sure you don't miss a minute!
Release by DTN Media.
Pics Courtesy Peter Roebuck.
Official Nominations – 14
3 Nick Rowe
4 Kaiden Manders
9 Vaughan Manders
15 Rob Golding
17 Daniel Golding
23 Glen Mears
26 Keenan Fleming
30 Aron Sharp
51 Beau Doyle
71 Daniel Harding
73 Declan Minchin
75 Joel Watson
76 Patrick Watson
89 Cory Smith