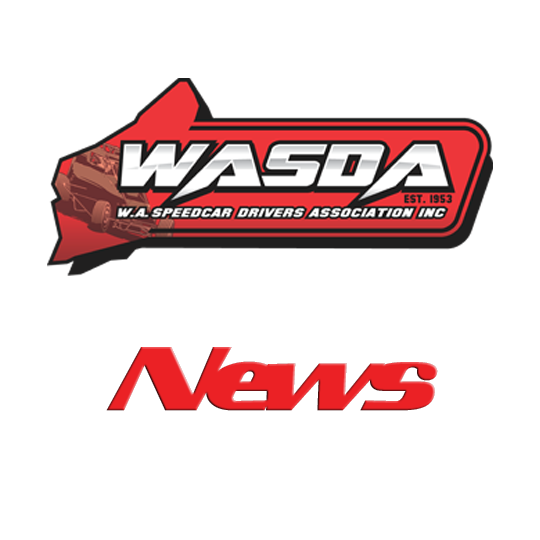 For the nineteenth time, the Speedcars will this Saturday night fight it for the Gold Cup at the Perth Motorplex!
Proudly supported by Coverall Sheet Metal, who have come on board to add some extra prize money this weekend, the event will also be the next round of The Pool Shop Group Speedcars Track Championship and a solid field of thirteen nominations has been received, with newly minted WA Champion Kaiden Manders headlining the field.
A two time Gold Cup winner (2015/16 and 2020/21), Manders has been on a tear this season, currently holding an almost unassailable lead in the Perth Motorplex Track Championship and despite having a whole host of feature race wins already this season, he is certainly not done yet and is definitely looking to claim another one!
Dan Golding was a fine second place in the WA Title last fortnight, adding to his slew of podium finishes this season. Despite that success, he is not content to rest as he desperately wants to grab a feature win to add to the two victories he grabbed last season.
At the opposite end of the scale, brother Rob Golding made his return last weekend, triumphing against adversity after what appeared to be a season ending crash at Bunbury Speedway earlier this year. Rob and the team worked hard to get the car back on track and his results at the WA Title will go a long way towards giving them back their confidence and will allow them to be challenging the front runners once again.
One driver regular challenging at the front of the field is Patrick Watson. Grabbing his first ever podium finish at the last show, the new WA#3 is brimming with confidence and would love to improve on those results once more. Brother Joel is also improving with each race meeting and who knows how long it will be until we see both on the podium together?
Vaughan Manders was fourth at the last show, while Declan Minchin, Aron Sharp and Stuart Yates rounded out the finishers, with all four drivers looking to improve once again, as is Beau Doyle ahead of his journey to South Australia, Keenan Fleming, who is hoping to put his mechanical issues behind him and Cory Smith, back after a big wreck at the last show.
The final entrant in this weekend's field is debutant Cody Nash. Driving for good friend Lee Redmond aboard the new #52 machine, Nash has done plenty of laps in a Wingless Sprint, as well as a pile of practice laps at the Perth Motorplex in recent months. This experience will certainly put him in good stead as once again the next generation of Speedcar drivers hits the track!
Make sure you are at the Perth Motorplex this weekend for the Coverall Sheet Metal Gold Cup, proudly presented by The Pool Shop Group, Asteel Powdercoaters and Dirt Track Nutters.
Release by DTN Media.
Pics Courtesy Peter Roebuck.
Official Nominations – 13
4 Kaiden Manders
9 Vaughan Manders
15 Rob Golding
17 Daniel Golding
26 Keenan Fleming
30 Aron Sharp
32 Stuart Yates
51 Beau Doyle
52 Cody Nash
73 Declan Minchin
75 Joel Watson
76 Patrick Watson
89 Cory Smith
Speedcar Gold Cup History
2000/01 Not Held
2001/02 Neville Lance
2002/03 Neville Lance
2003/04 Scott Glazebrook
2004/05 Not Held
2005/06 Neville Lance
2006/07 Tom Watson Snr
2007/08 Neville Lance
2008/09 Tom Watson Snr
2009/10 Rick Geneve
2010/11 Scott Glazebrook
2011/12 Not Held
2012/13 Scott Glazebrook
2013/14 Scott Glazebrook
2014/15 Dayne Kingshott
2015/16 Kaiden Manders
2016/17 Dayne Kingshott
2017/18 Neville Lance
2018/19 Travis White
2019/20 Cancelled due to Corona Virus
2020/21 Kaiden Manders
2021/22 Tom Payet